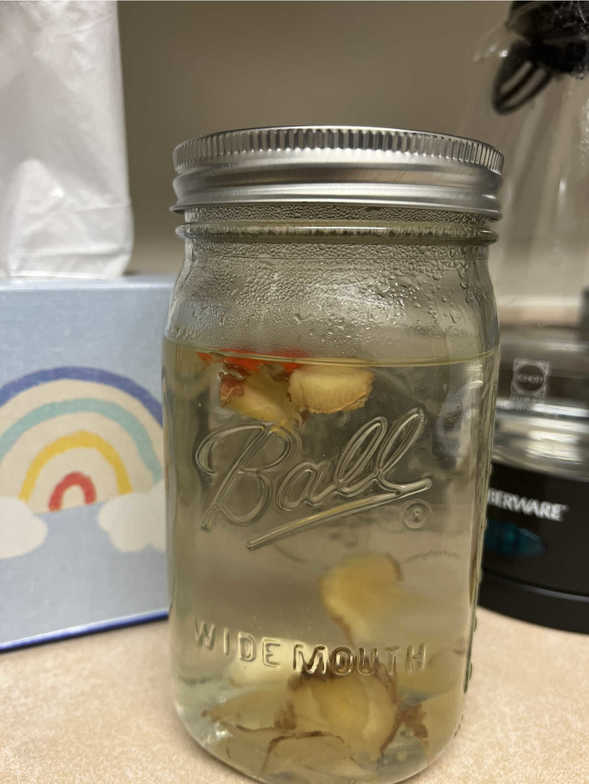 Seasonal transitions like Fall to Winter and Winter to Spring, are a time when we may find ourselves under the weather (common colds). I want to share one of my favorite remedies with you for when you need it. For the following ingredients, I recommend finding them at your local food co-op or favorite local farm.
2 Green Onions
2-3 Dime sized slices of Fresh Ginger
4-5 Dime sized slices of Fresh Tumeric
1-2 slices of Jalapeno or other hot pepper
Local Honey (optional)
Seep in hot water (8 oz. - 12 oz.) for 4-5 minutes ~ Drink throughout the day. You can continue to use the same mix for the whole day, just continue to add hot water.
PROTIP:
Keep this mix prepared and in the freezer for when you or a loved one needs.

Carolyn Provencher
Acupuncturist and Flower Essence Therapist
Contact Me